Contact Kaukauna Eye Care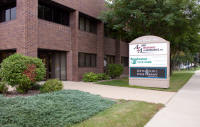 Kaukauna Eye Care
One Bank Avenue
Kaukauna, WI 54130
(920) 766-2481 office
(920) 766-3769 fax
Hours of Operation

Monday, Tuesday

8:00 a.m.-5:00 p.m.
Wednesday

8:00 a.m.-7:00 p.m.

Thursday

8:00 a.m.-5:00 p.m. (Closed from 12:00 - 1:00 for staff meeting)

Friday

7:00 a.m.-4:00 p.m.

inf...@kaukaunaeyecare.com
Why don't we display our full email address? Requiring a human to solve the reCAPTCHA stops spammers from gaining access to email addresses through automated programs. Thank you for your patience and assistance.
---
jordan retro 4 jordan retro 13 michael kors uk jordan retro 11 jordan retro 4 louis vuitton sac louis vuitton michael kors borse louis vuitton retro jordans moncler doudoune air jordans louis vuitton borse michael kors nike roshe run christian louboutin sale north face mulberry uk jordan 11 jordan 4 moncler pas cher jordan 4 cheap uggs jordan retro 13 moncler air jordan 11 louis vuitton handbags air jordan 11 michael kors moncler jordan retro 11 christian louboutin sale retro jordans sac louis vuitton nike air max moncler pas cher air jordan 13 jordan retro 13 jordan 11 jordan retro 11 mulberry handbags michael kors handbags jordan 4 louis vuitton bags louis vuitton pas cher retro jordans mulberry handbag jordan retro 11 jordans for cheap retro jordans jordan retro 11 louis vuitton pas cher retro jordans moncler pas cher ugg outlet jordan 4 louis vuitton christian louboutin uk air jordans mulberry purses